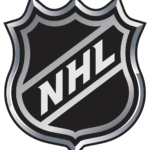 Forbes Magazine has ranked Edge Sports Management as one of the top ten hockey agencies in the world.
Edge Sports Management has negotiated hundreds of NHL contracts worth in excess of $500 million.
Our clients include first round draft picks, perennial NHL All-Stars, NHL Award winners, Conn Smythe Trophy winners and Stanley Cup Champions.
The hallmark of Edge Sports Management is that we are a full service firm dedicated to providing personal and intensive sports management services.  Our expertise allows us to enhance our players' draft status as well as to secure top contracts for drafted and undrafted players.
No matter what situation a player faces, Edge Sports Management has been there before, and our clients can rely on our experience to negotiate a successful result.
What Our Clients Say
The decisions that we have made over the years together helped me reach the NHL. Now that I am in the NHL, your experience, expertise, and dedication allow me to focus on playing, knowing that all of my business needs are being handled in a first class manner. Thank you for helping me and my family.
Throughout prep school, college, the AHL, and the NHL, Edge Sports has been with me every step of the way.  They have helped me to make educated decisions both in my hockey career, and in my business life off of the ice.  I know I can count on Edge Sports all of the time.